Fanatics the Massage that this Seeking?

The Complete Treatment is of One Hour 1/2 of duration.
With a cost in Promotion of ( callme ) One hour of massage and Half an hour of Energetic Balance.
The General: Massage is with the hands, in position gone to bed Anteroom After,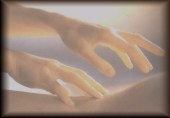 of Feet to Head, and the Power Balance, is with:
Imposition of Hands, Quartz crystals, Agates and other Crystals or semiprecious stones.
The Massage is Relax, Alleviate and Eliminate Muscular; Tension that Balance Energetic is for the purpose of Alleviate, Relax and Eliminate Tension Mental and Emotional, Causing of Tension Crystallized Resulting level Physical
.
I recommend the Complete treatment to you of average hour and that includes Massage and Energetic Balance, being able to add 1/2 hour but, with the Feet or the Hands,
including a total time of 2 hours
The 1/2 hour of Massage I give with the feet or the hands, single these 2 options it.
In general if the person needs applies for 1/2 Hour MA but Therapy whether Massage or Balance Energetic, has cost (Callme). If she is Massage 1/2 hour I come her the ft with the lonely hands, 2 these options.
Customized Factory: Each section is of 2 Hour of duration.
With a cost in Promotion (Callme) ( and It consists of general Massage and Power Balance. " Theorist Practice "
Being considered of 4 to 6 sections so that it can have the tools necessary to contribute to him to well-being to his pair or friendships.
* For but investigation, on the Therapy Anti Stress: Massage and Balance Energetic, Curricular Info, Factories etc.
Email:
frankc91@hotmail.com
or it calls to 786 356 4133
Kindly: Francisco Alvarez.